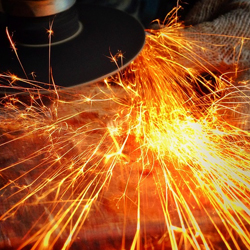 Spark and Angle grinder performers create a fixed focal point for your event. No other artist creates a truly unique performance such as this. Spark shows are a popular theme night for nightclub experiences and have a proven track record for selling out. U.N.I can supply Angle Grinders to the biggest clubs and venues throughout the UK including Preston, Manchester, Birmingham, Leeds and Wales.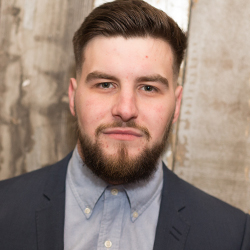 U.N.I PR members are front of house at your next nightlife promotion. Meeting and greeting customers with a friendly smile and assisting them with the evening's event. Our PR staff will take passing trade and covert them to ticket and increased drinks sales. Boosting the overall profits for your venue and hitting high capacity visitor figures. All members are professional in their conversation and dress smartly to suit the occasion. U.N.I nightclub promotional staff play an integral part in creating an image for your venues brand.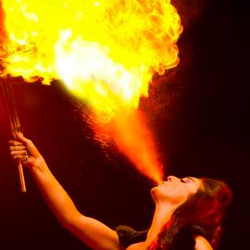 A fire act brings a level of elegance and no matter the event creates a wow factor, stopping people in their tracks in amazement of the fire performer. With many variations of fire performers, acts are competent in all skills including, fire poi, eating, throwing & breathing. Fire acts are visually stunning and are a perfect solution for greeting your customers upon entry.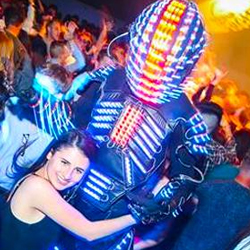 Our futuristic light-up robot entertainers stand at a massive 9ft tall and are perfect for picture and video opportunities. With the latest technology in 2017, we upgraded to the newest Glowbots suits which can be programmed different colours or used as a single colour. Our high energy, high impact and an electric LED robot will provide an exclusion experience which your competitor could only dream. We consistently attend exhibitions and late night venues and is perfect for drawing attention to your showcase, fantastic entertainment for your event.